We are currently living in the world's biggest pilot on remote working according to Gartner, and we're going to learn a lot of lessons from it. Technology has opened up massive opportunities for working away from the office, with video conferencing abilities and software that provides digital collaboration hubs. 
While many people work from home through choice, the coronavirus outbreak has forced employees all over the world, some of whom may never have worked remotely before, to set up office from home temporarily. Working from home is certainly not for everyone, and it can be daunting if you are new to it. 
Here we have gathered five top tips from our staff to help you set yourself up for successful remote working from home.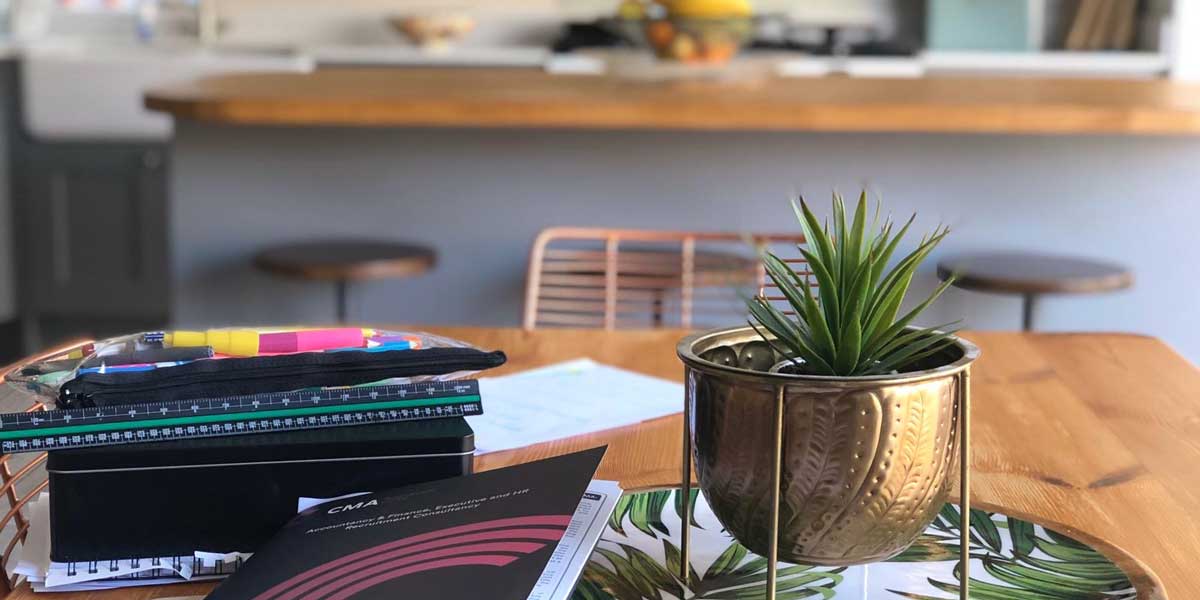 Create a space
The first thing to do when working from home is to set yourself up with a space that enables you to be able to concentrate and be productive. If space is limited this may be a kitchen table, shared with your children as they complete their online schooling, or it may be your home office or bedroom or dining room table.
Denise Papadatos is a senior consultant in CMA's HR division. Her top tip is to "create your own personal space and have some background noise such as the radio".
Wherever it is, be sure that you give yourself the best chance of success by keeping it clear of clutter and have a good, supportive chair if possible. Ensure you have all the essentials close by – working in the kitchen has a handy bonus of including the kettle! 
An ideal space would be somewhere you could close the door – both from distractions during your working time and also in the evening to signify the end of your work day. When this isn't possible then find a way to symbolise that you have stopped working; whether it's closing your laptop lid – or putting it in a drawer; lighting a candle; or changing into your comfy slippers. A little routine like this will help you achieve that work-life blend and to switch off when your home has become your office.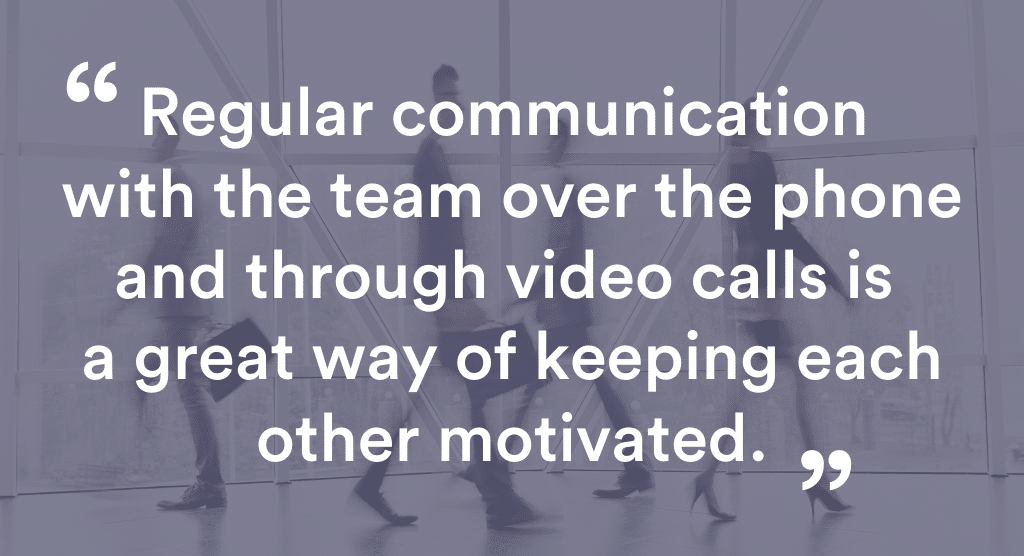 Keep in touch
Even without social distancing in-place, working remotely can be a lonely place. Thankfully technology makes it much easier to keep in touch with colleagues, managers and teams whether it's using What'sApp, Slack, Zoom or Microsoft Teams.
Michelle Pena Stapleton is a senior consultant for CMA's Finance and Accountancy division. She recommends utilising these apps regularly to meet with colleagues. This shouldn't all be about work either, make sure you allow time for small talk, to chat socially with your colleagues. Mark Willangowski adds that it's important to "share as much good news as possible!"
"Regular communication with the team over the phone and through video calls is a great way of keeping each other motivated" says associate director Aran Purewell.
Make a routine
It's easy to feel lost and slip into bad habits when working from home, especially if there is no one to pick you up on them. Creating a routine for yourself will help you be more productive and also reduce stress. Define your working hours, even if they need to have some degree of flexibility; setting clear guidelines will stop you working unnecessary unsocial hours. 
One suggestion from senior consultant Hayley Surey is to have a daily timetable with hour long tasks, interspersed with regular short breaks.
Mark Willangowski recommends: "Try to have as close to a normal routine as possible. Still get up and get ready for work as normal and try to structure the day in the same way." 
Dressing for work will put you into 'work mode' and give you the right mindset to tackle your work load. This means not working in your pyjamas, as tempting as it might be.
Stick to a to do list
Strict time management is essential when working from home says consultant Richard Cooling, this includes a strong to do list. Creating a list will help you be focused for the day ahead. 
Senior consultant Lynsey Walsh advises: "Plan your day, be specific about tasks and what must, should and could be completed or rolled over to tomorrow."
Setting achievable daily goals will help you to feel satisfied and remain motivated.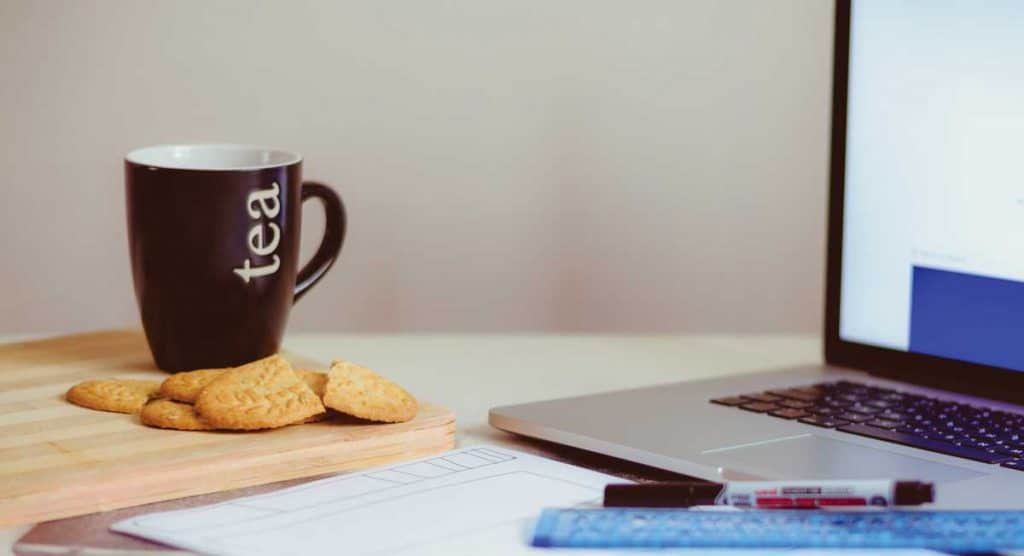 Take a break
Take regular breaks for coffee, a stretch, to load the dishwasher or just a few minutes' walk around the garden. Mark says: "Don't stay tied to the desk all day, make sure you move about. I wander all around the house and garden when I'm talking to candidates and clients."
Make sure you take a lunch break in as much the same way as you would in the office. Enjoy the perks of working from home by taking the opportunity to walk the dog or eat your lunch in the garden accompanied by a good book.
Reward yourself at regular intervals through the day; whether it's with a cuppa, biscuits or a coffee top-up. All of the CMA team agree that tea, coffee and biscuits are the fuel to successful remote working.
Most importantly, remember you are not alone. If you are struggling with your remote set-up then speak to a colleague or a manager and seek help, to get you on-track and working successfully once more.
Our consultants are here to support you and are always happy to provide help and advice no matter what your situation.

If you would like to talk then

then get in touch.