Living through a pandemic and the uncertainty posed by a post-Brexit world can seem a lot to contend with; the world is in a state of change and tensions are running high. In recent months employees and employers alike have had to quickly come to terms with virtual offices, flexible working, furlough, redundancies and more. The repercussions of the pandemic have seen the UK unemployment rate surge to its highest in three years (4.5%), while redundancies are at their highest since 2009 according to the Office of National Statistics.
As well as those individuals job hunting due to redundancy, the downtime offered by lockdown provided time for many to take stock of their current situations. In fact 58% of the South's workforce believe that the pandemic has increased their desire to find a new job, with company culture being the most important factor in selecting a new role (CMA Market Analysis June 2020).
2020 is a world in flux and no more so than when it comes to the job market. It may seem like a daunting time to be looking for a new job and media headlines can make it seem even more so. In fact, despite all of these challenges, recruitment agencies are seeing that the market is still buoyant, with companies hiring to support business recovery (33% – CMA Market Analysis June 2020). If you are looking for the next step in your career then you shouldn't be afraid of taking this step at this time.
If you're looking for a new role then these expert tips from CMA's experienced recruitment consultants will help you with your job search in this uncertain climate.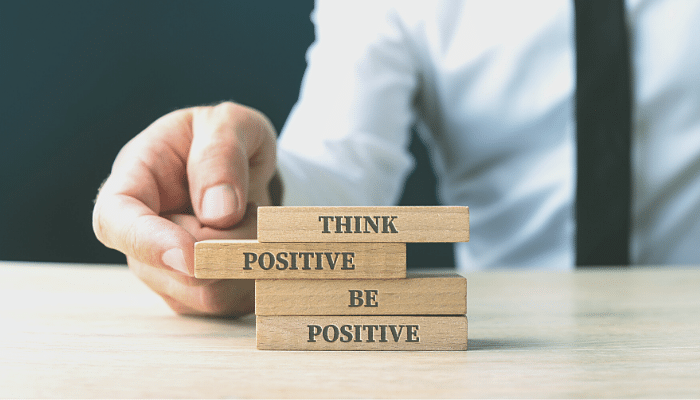 Stay positive
Beat the blues – job hunting can be unrewarding at times but remain upbeat and keep your eye on your goal. Alex James, a Senior Consultant in CMA's Finance and Accountancy Division urges: "Stay positive and keep being proactive. New roles are being posted every day and businesses are recruiting, so you need to keep motivated and continue putting the work in, even if it feels monotonous."
Convey this positive attitude during and even after your interviews and it will come across well to the employer. Ensure you keep a note of every role you apply for (including the closing date) and follow up on applications after this point. It not only helps you to keep on top of your applications but shows the employer/recruiter how passionate you are about their vacancy.
Widen your search
Flexible working has changed the landscape of the working environment, meaning that there are many more opportunities available to you as a candidate than just those on your immediate doorstep.
Alex says "Companies are widening the talent pool by considering candidates further afield due to offering a degree of home working."
Don't limit yourself to just immediately local companies, read job postings carefully to see if they are open to or even offering the role as a work-from-home or virtual office position. Speak to your recruitment consultant and let them know that you are open to potentially working from home full time.
The job market is changing, with a greater reliance on the temporary and interim market. Alex explains: "We're seeing a lot more activity within the temporary and interim market, with a lot of clients looking to secure talent on a more flexible basis."
Now might be the time to consider a temporary or interim role to gain some fresh experience or try a more flexible way of working.
Don't get complacent
The more applications you do, the easier it is to get complacent. Always carefully check each and every application and don't just copy and paste. Alex advises: "Remember your CV is one of the first thing a prospective employer will see so make sure you are adapting your CV to every role you are applying for, highlighting the most relevant skills and experiences at the top."
Tailor your CV towards the actual job you are applying to stand out from the crowd. – Gary Robertson, CMA Guildford
Do your research on recruitment agencies too – only register with consultancies that can represent you in the best possible way and open the right doors for you. Check – do they know your industry? Are they taking time to understand your requirements as a candidate?
Preparation is key when it comes to the interview stage too. We've written about this before, but ensuring that you do your background research on the company will help you shine in the interview. Put the same level of effort into every interview; whether it's your first or tenth.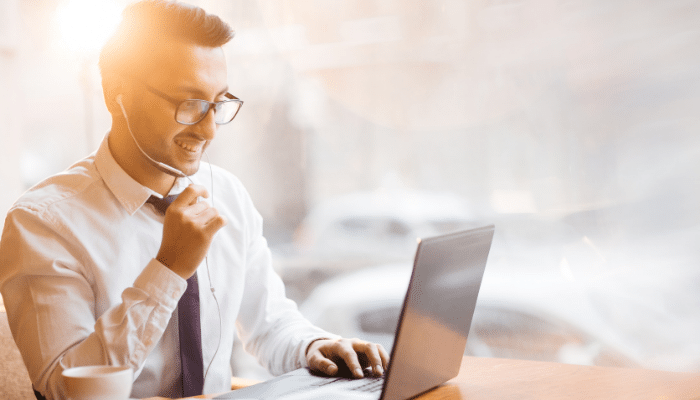 Go virtual
The uptake of technology and video calls has seen many more interviews happening virtually. Alex says "This is actually improving the efficiency of an interview process and time to hire as logistically they are much easier to arrange."
CMA's Senior Consultant Hayley Surey says: "It has certainly been a very interesting and strange time and we have had to adapt to these circumstances. CMA prides itself on meeting all of our candidates, although under lockdown conditions we have had to engage with virtual meetings for new candidates until social distancing measures allow us to resume this practice."
Going virtual does means everyone involved has to be confident with using technology such as Zoom, Skype or Webex for video interviews. So important to have a practice run where possible.
Video interviews are likely to form a key part of the recruitment process in the months ahead so make sure you can appear confident during your video interview by ensuring you know how to use the software, are dressed for the occasion and fully prepared. Find our video interview top tips here.
What do job seekers in today's climate need to do differently?
● Get to grips with technology – Zoom, Microsoft Teams, GoToMeeting, Google Hangouts, WhatsApp – a lot of businesses are using these platforms to comply with social distancing measures, make sure you can use them ahead of time, if needed.
● Utilise social media in your job search – LinkedIn, Twitter – some prospective employers will look to their own network before looking further – make sure you are visible on social media platforms and that your profile is up to date.
● Make yourself available – It's an extremely competitive market at the moment with a lot of people looking for work. If you are looking for an immediate start and are not available for interviews at short notice, someone else will be and will likely take that slot.
● Prepare for video interviews as you would a face to face one. Dress to impress! Ensure you are somewhere comfortable, with a good WiFi signal. Treat it as a normal interview and do your preparation ahead of time.
If you would like expert support in taking the next step in your career then speak to one of our consultants. Get in touch today.